Lavish Nano DELUXE
A Complete Machine Hair Strokes and Shading Course
4 Full Days of Training $3,095
What You'll Learn and Receive
Pre-Course Work

-

Start with the

Lavish Nano Online

course prior to the first day of class.
Day 1

- PMU Theory and Nano Hair Stroke Fundamentals. (

Course Kit Included.)
Color Theory, Skin Tones and Facial Structures
Day 2

-

Machine Hair Stroke and Shape Practice, Ombre Powder Brows Fundamentals
Brow Mapping, and Symmetry Exercises
Day 3

-

Nano and Shading Combination Techniques and Instructor Live Model Demo
Student Model Preparation Bootcamp
Day 4

- Student Live Model Practical
Graduation and Certificate Presentation
Need other training dates?
Click below to submit a private training request.
Listen to established artist discuss the importance of the Nano Machine hair stroke technique and their experience training with Maya Moore.
We offer flexible financing options for all of our courses. Click the request financing button to learn how you might qualify.
Frequently Asked Questions
Does the course included a starter kit?
---
Yes this course includes an optional complete starter kit. See the list below to see what's typically included in the kit.
Blades
Pigments
Japanese Brow Pencils
Blade Sharpener
Anesthetic Cream
Anesthetic Gel
After Care Cream
Manual Hand Tool
Permanent Make up Machine
Student Manual & Workbook
Disposable Hand Tools
Eyebrow Shaver/Razor
Color Wheel
Surgical Markers
Pigment Rings & Cups
Forehead Adhesive Ruler
Practice Latex Skin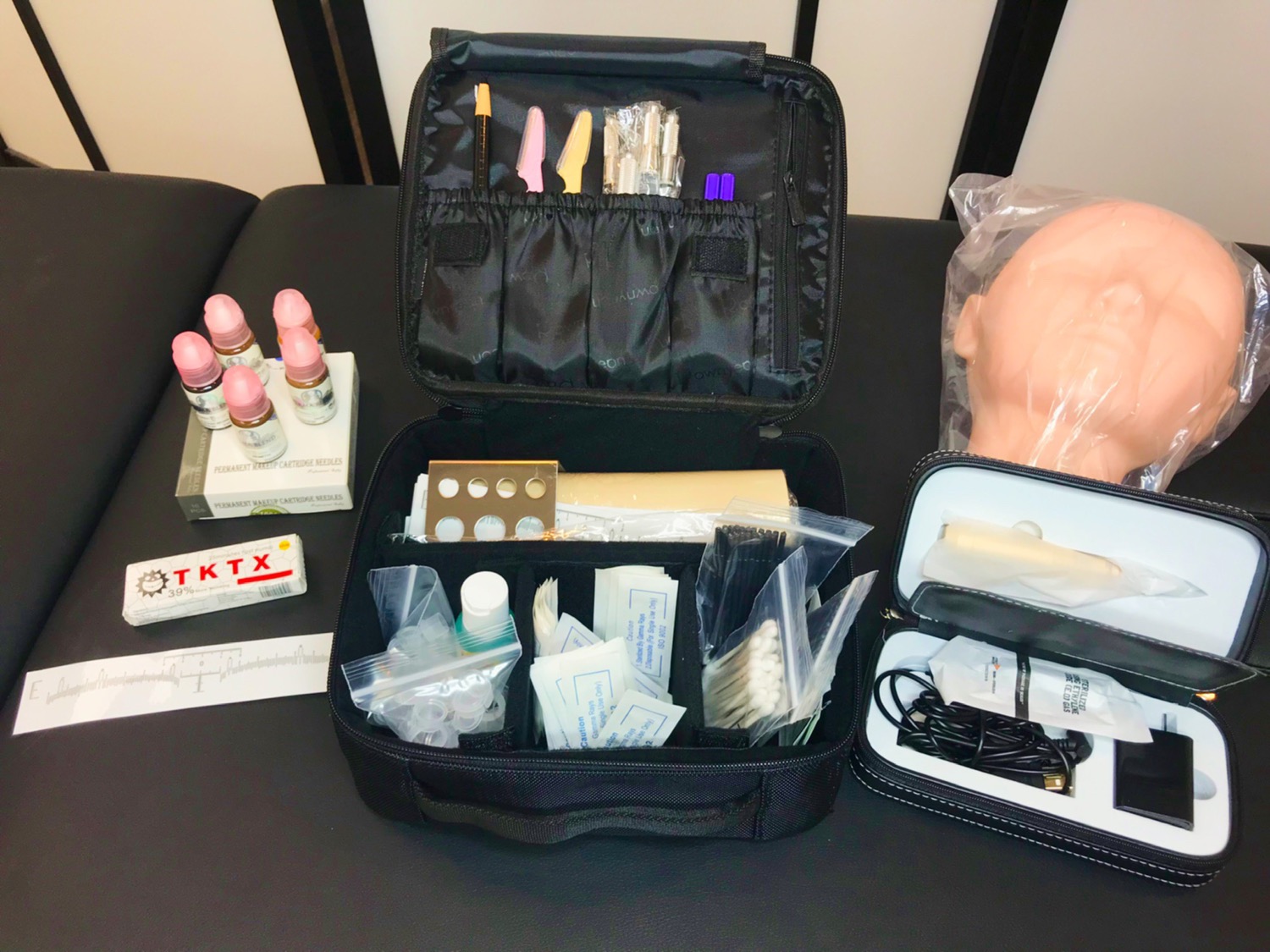 ---
What if I need to cancel my seat in the class, can I get a refund or move my date to another class?
---
There are no refunds after you've paid your deposit or the cost of the course. If you'd like to move your reservation to another date with available seats you may do so by sending in a request to info@moorebeautylove.com
---
If I place a deposit when is the full amount due?
---
Dending on when you paid your deposit we will send you a notification 2 weeks before the start of class about your balance due. For more questions about balances and final payment dates send a request to info@moorebeautylove.com
---
Will I receive a certificate of completion for this course?
---
Yes all students successfully completing the training will receive a certificate at the end of the course.
---
What if I am signed up for one of the courses and would like to take another course instead?
---
If you would like to change course selections please reach out to us right away to discuss your options. Send an email to info@moorebeautylove.com
---
Do I get access to online training when I sign up for an in-person course?
---
Yes. Whether paying just your deposit or paying for the course in full gives you immediate access into the online portion of the course so you can start learning right away.
---
Do I need to have a cosmetology or esthetics liscense to take this course?
---
No, there are currently no license requirements in the state of california to become a permanent makeup artist.
---
What is the difference between this course and the Lavish Nano 4 day course?
---
The Brows Deluxe course teaches you three techniques. Microblading, Ombre Shading and the combination technique of strokes and shading. In this course you will learn to create hair strokes with a manual microblading tool. The microblading technique is great for clients with dry to moderately oily skin. The Lavish Nano course teaches you two techniques. You will learn how to create hair strokes with a permanent makeup machine. You will also learn how to create nano shading which is a combination of hair strokes and shading with a permanent makeup machine. The nano machine technique is great for clients with oily skin and can be less abrasive to the skin than microblading.
---
What happens after I am certified, can I start taking clients?
---
Yes! Once you've completed the training we recommend you start practicing and working on clients. Even after the training is over we are still here to guide you as you start out your career as an artist.
---
---