Learn About
Our 1 to 4 Day
In Person Courses
Day 1 - Hair Stroke Fundamentals and Brow Mapping
Color Theory and Brow Creation
Day 2 - Hair Stroke and Shape Practice, Ombre Fundamentals
Brow Mapping, and Safety Practices
Day 3 - Microshading, MooreBeautyBlend and Instructor Demonstration
Pigment Selection, Client Aftercare
Day 4 - Student Live Model Practical
Graduation and Certificate Presentation
Send Me The Complete
Course Outline
Register for Upcoming Training
Need other training dates?
Click below to submit a private training request.
"Maya is an amazing microblading instructor! She is so passionate and it shows through her work and her willingness to educate people. Maya helped give me the knowledge of microblading and has helped me along every step of the way during my learning experience. She is very professional, personable, and real. Her continuing support after the training course is priceless! She is really a dream to work with and have as an educator"!
"I've taken training from other instructors before and I left feeling like I didn't learn anything nor was I wasn't confident. I would recommend Maya's class to anyone who wants to learn this skill. She made it very easy to grasp the concepts and made it fun but still very professional. loved the class"!
Day 1 - Machine Ombre Fundamentals and Brow Mapping
Color Theory and Shading Techniques

Hand Positioning, Creating the Perfect Pixel and Brow Symmetry.
Day 2 - Student Practicals
More Brow Mapping, Safety Practices

Ombre Certification
Day 1 - Ombre Instruction and Instructor Demonstration
Send Me The Complete
Course Outlines
Register for Upcoming Training
Please Check Back for Future Training Dates
Want to train now? Click below to submit a private training request.
Start Learning Immediately
Online
Prior to starting any in person course get immediate access to on-demand training and start learning right away after enrolling in your in person course.
Frequently Asked Questions
Does the course included a starter kit?
---
No, however you can purchase a kit at an additional cost. Click Here to Purchase Your Student Kit. See the list below to see what's typically included in the kit.
Blades
Pigments
Japanese Brow Pencils
Blade Sharpener
Anesthetic Cream
Anesthetic Gel
After Care Cream
Manual Hand Tool
Permanent Make up Machine
Student Manual & Workbook
Disposable Hand Tools
Eyebrow Shaver/Razor
Color Wheel
Surgical Markers
Pigment Rings & Cups
Forehead Adhesive Ruler
Practice Latex Skin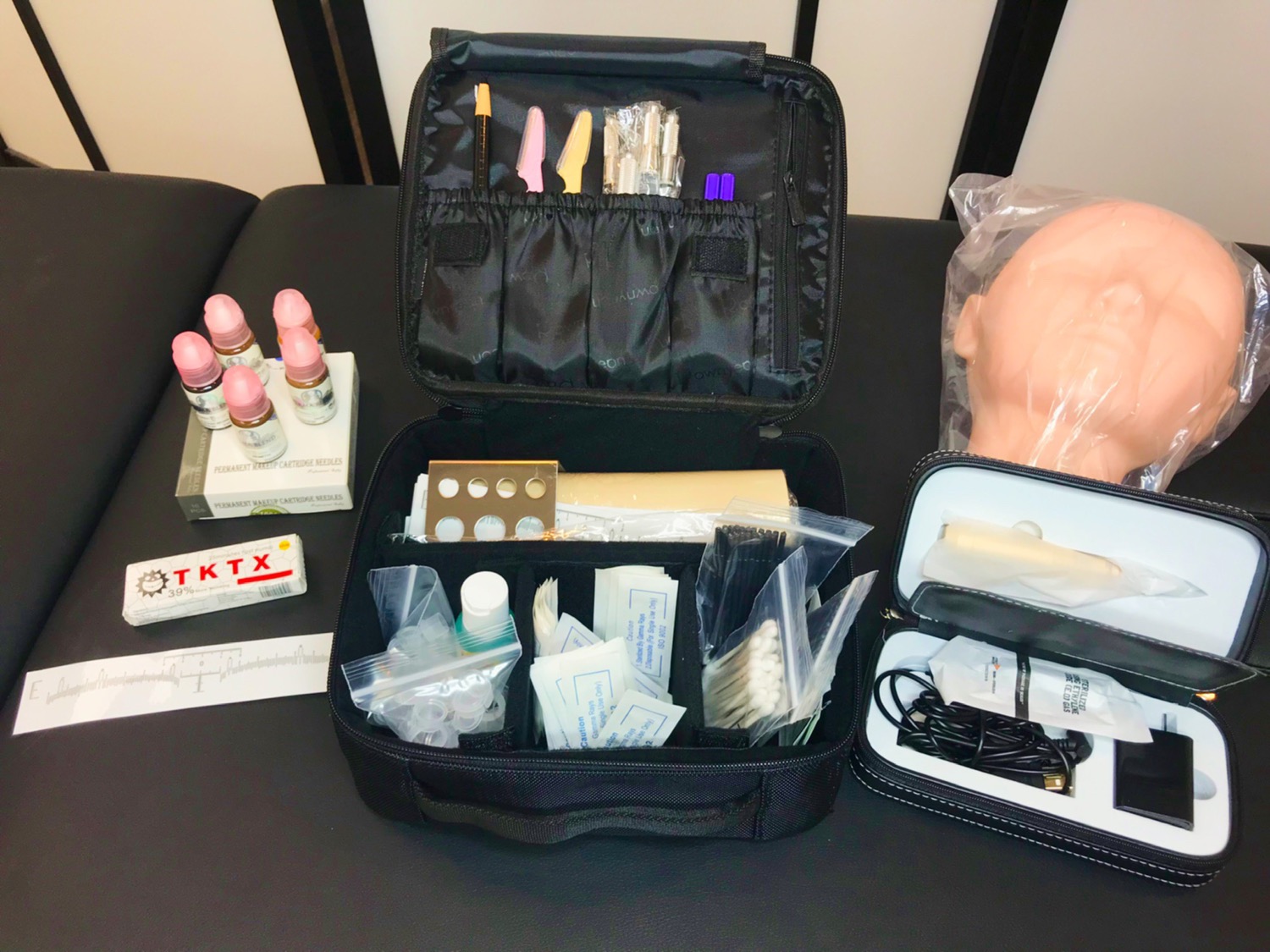 ---
What if I need to cancel my seat in the class, can I get a refund or move my date to another class?
---
There are no refunds after you've paid your deposit or the cost of the course. If you'd like to move your reservation to another date with available seats you may do so by sending in a request to info@themicrobladinginstitute.com
---
If I place a deposit when is the full amount due?
---
Dending on when you paid your deposit we will send you a notification 2 to 3 weeks before the start of class about your balance due. For more questions about balances and final payment dates send a request to info@themicrobladinginstitute.com
---
Will I receive a certificate of completion for this course?
---
Yes all students successfully completing the training will receive a certificate at the end of the course.
---
What if I am signed up for one of the courses and would like to take another course instead?
---
If you would like to change course selections please reach out to us right away to discuss your options. Send an email to info@themicrobladinginstitute.com
---
Do I get access to online training when I sign up for an in-person course?
---
Yes. Whether paying just your deposit or paying for the course in full gives you immediate access into the online portion of the course so you can start learning right away.
---
---
In addition to deposits and one time payments we offer flexible financing options.